Hi, I'm Christina Ertural, an active scientist in the theoretical and solid-state chemistry community, currently PostDoc in materials chemistry and materials informatics at BAM in Berlin in the junior group of Dr. Janine George and former LOBSTER developer. Here you find for more information about my research.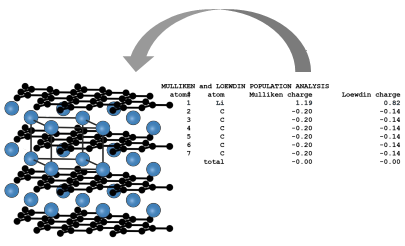 My research interests involve different areas of theoretical, quantum and computational chemistry such as the development and improvement of well-established and innovative methods. Another important aspect in my research is the application of different quantum chemical approaches to solid-state and materials chemistry concerning compounds like Zintl phases, especially thermoelectrical materials, cathode and anode materials for battery technology or phase-change materials.
Miscellaneous:
17th April – 6th May 2023
Visit in Oxford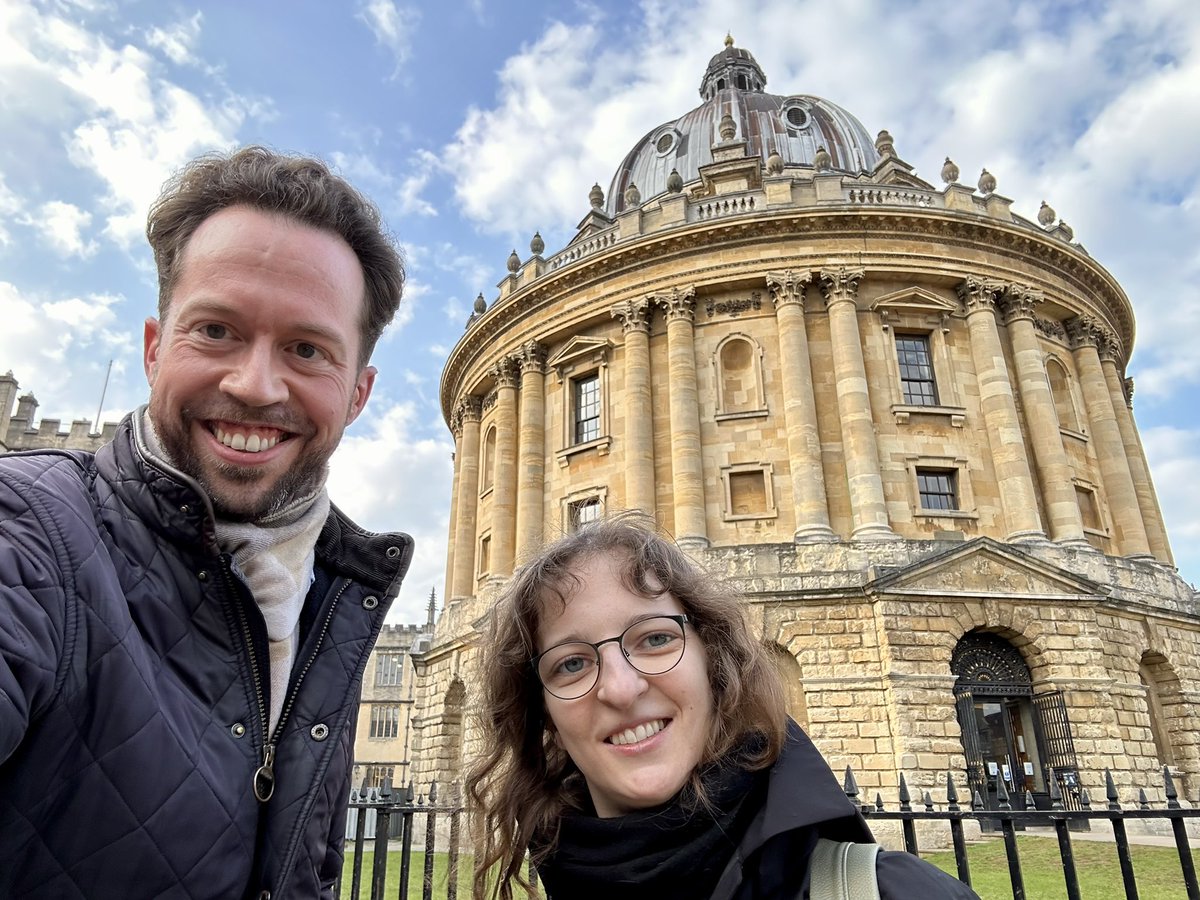 I'm visiting the Deringer group Oxford for three weeks to exchange expertise and experience in the field of automated (high-throughput) DFT calculations and machine-learned interatomic potentials. :D
28th February 2023
RSC Twitter Poster 2023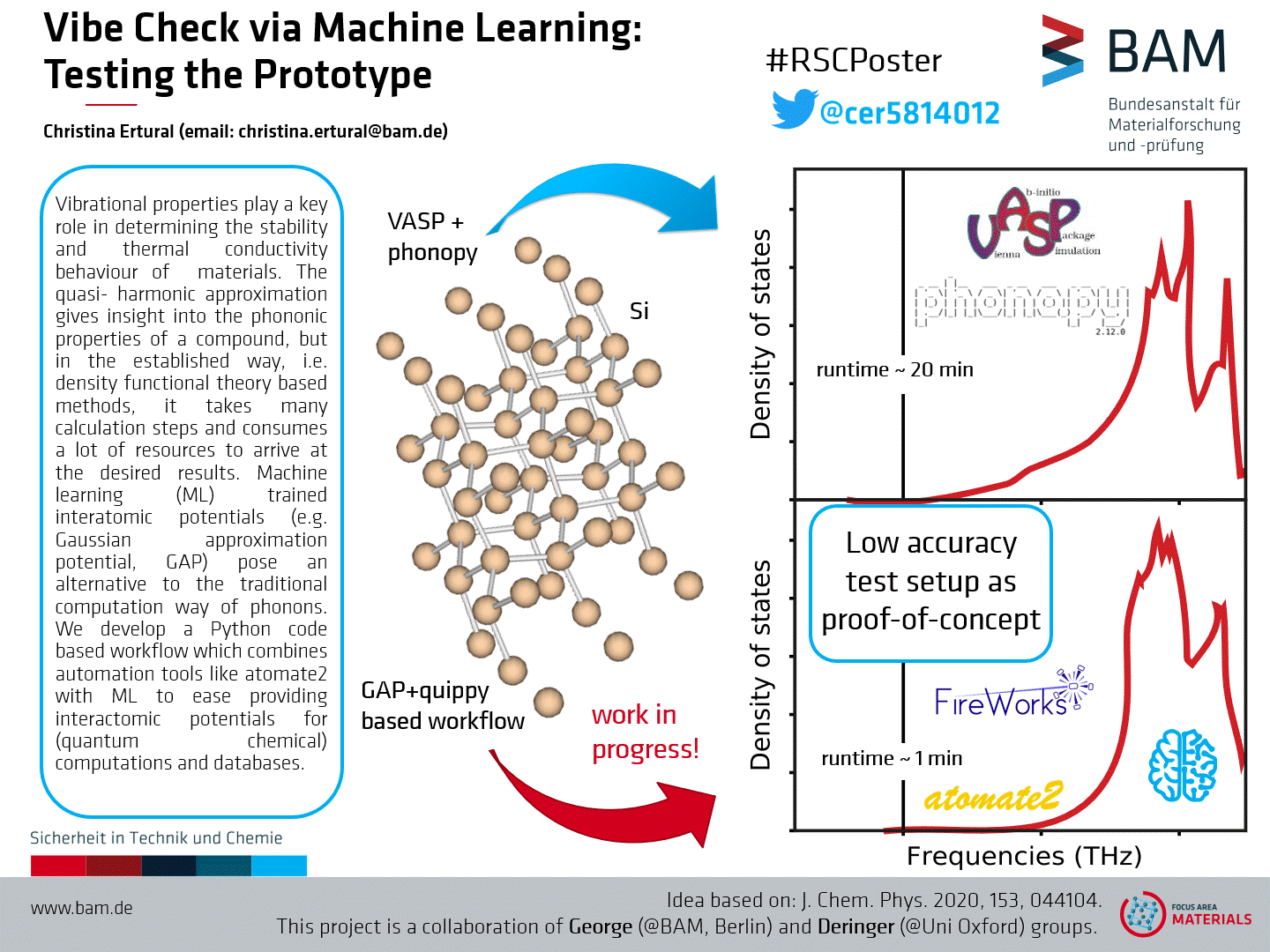 Find my poster for the #RSCPoster twitter conference here.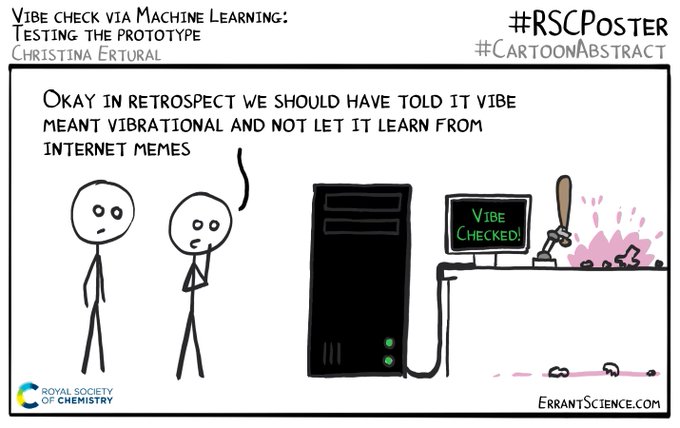 The poster even got its own cartoon abstract made by ErrantScience! :)
11th February 2023
#WomenInScienceDay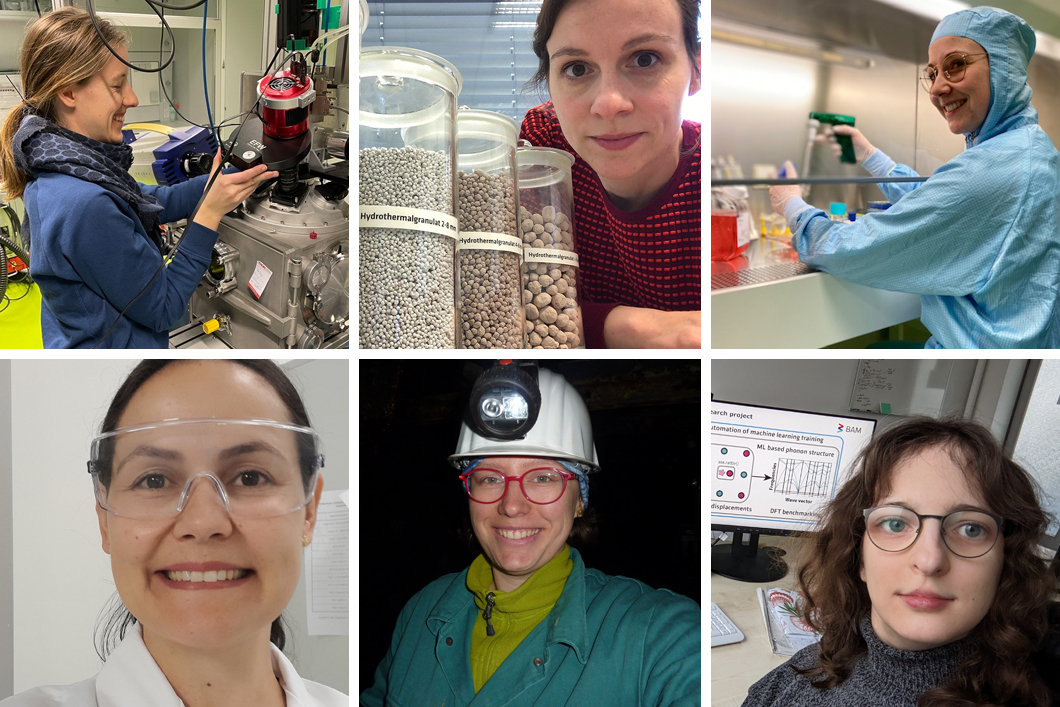 My statement text (in German) was featured as part of the celebration of the #WomenInScienceDay at BAM.
29th July 2022
Dissertation published online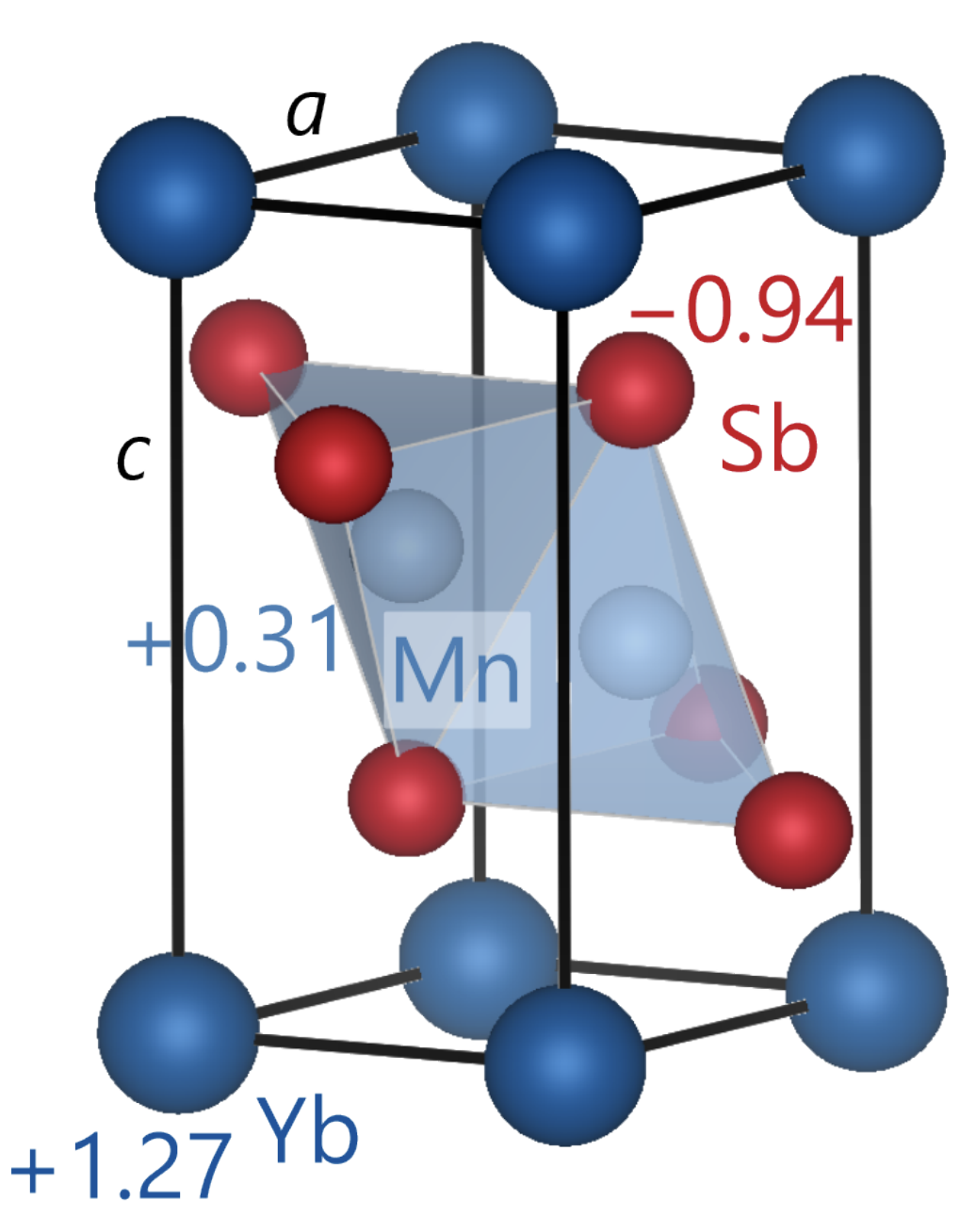 My Dissertation (in German)
On the electronic structure of solid-state functional materials and their characterization using local bonding indicators
is now available online.
31st March 2022
Wiley Top Cited Article 2020–2021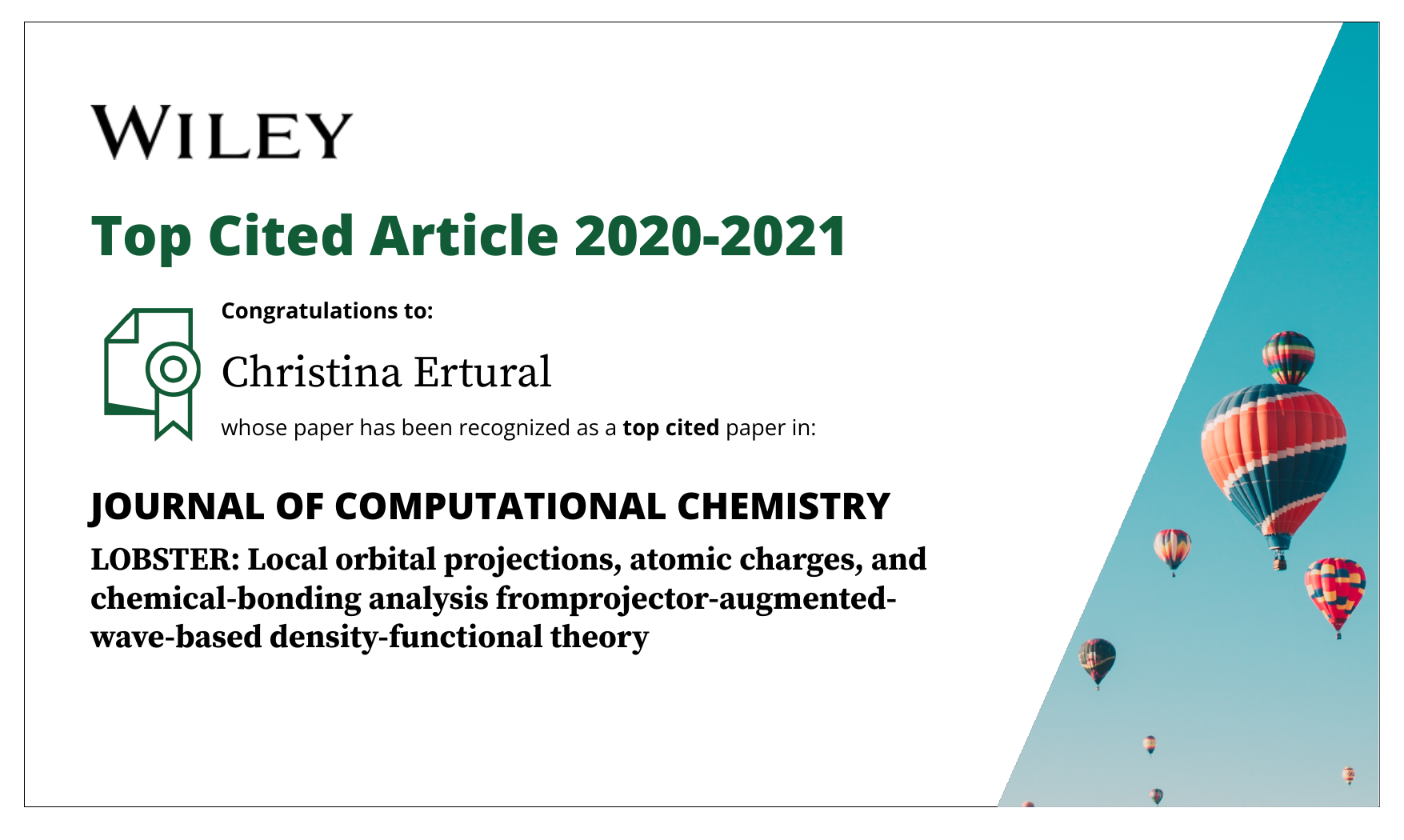 The article by Ryky Nelson, Christina Ertural, Janine George, Volker L. Deringer, Geoffroy Hautier and Richard Dronskowski was recognized as #TopCitedArticle in the Journal of Computational Chemistry.
28th March 2022
Inside Back Cover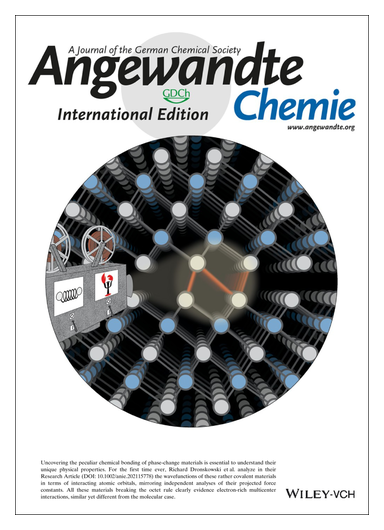 The article by Jan Hempelmann, Peter C. Müller, Christina Ertural and Richard Dronskowski was featured #OnTheCover (inside back cover) of the Angewandte Chemie April issue.
3rd March 2020
RSC Twitter Poster 2020 Find my poster for the RSC Poster Session 2020 on Twitter.
General:
LobsterPy Download
LobsterPy is an open-source Python-based software package that enables automatic plotting of LOBSTER outputs. Install it by pip install lobsterpy.
// Or clone it from github
git clone https://github.com/JaGeo/LobsterPy.git

// Then switch to the folder and
pip install .

LOBSTER Download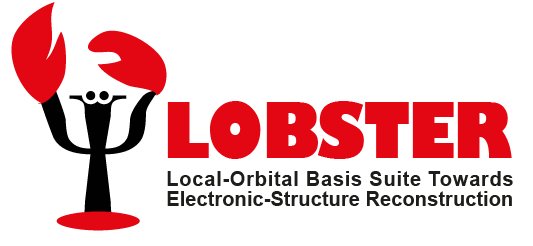 LOBSTER (Local-Orbital Basis Suite Towards Electronic-Structure Reconstruction) is a quantum-mechanical tool for post-processing plane-wave DFT calculations on solid-state chemistry. Download it from cohp.de.
Publications
See my publication list on Google Scholar and ResearchGate.
Reviewer for :
How you can contact me
Email ✉

GitHub

Twitter

LinkedIn

ResearchGate

Google

YouTube
時は移り、人も移る。それは 水の流れにも似て、決して とどまる事はない。幼き心は、気高き大志に。幼き恋は、深き慈愛へ。澄んだ水面は 成長をうつす鏡。

Copyright
© 2023 Christina Ertural